Information on Coronavirus
Find out what to do if you have COVID-19 symptoms, where to go for support and how you can help stop the spread.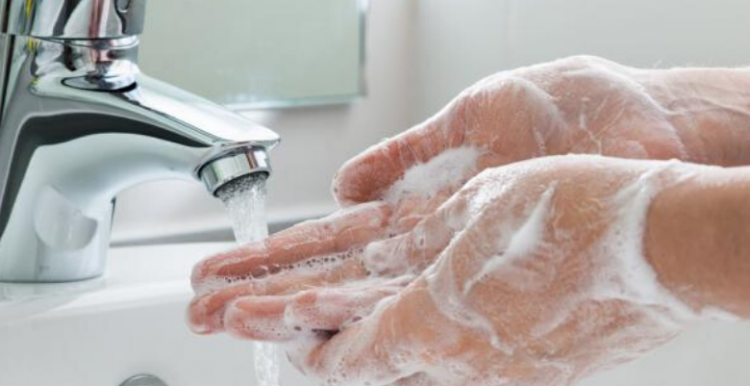 For the most up to date information about Coronavirus (COVID-19) be sure to check Gov.uk.
If you think you might have coronavirus
Symptoms
A high temperature

A new, continuous cough

Loss or change in sense of smell or taste
Most people with symptoms have at least one of these.
---
Many people with COVID-19 do not have symptoms but can still infect others. This is why everyone is advised to get tested regularly.
Find out about rapid COVID-19 tests
---
What to do if you have these symptoms
Get a PCR test to check if you have COVID-19
You and anyone you live with should stay at home and not have visitors until you get your test result.
Get help from NHS 111 if:
You are worried about your symptoms
You are not sure what to do
Help protect yourself and others
If you haven't already done so, get vaccinated.
Boost if you're eligible.
Let fresh air in if you meet indoors. Meeting outdoors is safer.
Wear a face covering in crowded and enclosed spaces where you come into contact with people you don't normally meet.
Say at home if you are unwell or have COVID-19 symptoms.
By law, you do not need to self-isolate. However, government guidance recommends that those who test positive stay at home and avoid contact with others for at least five full days.
Fresh air
The safest place to meet is outdoors. At home and in your workplace, open windows regularly throughout the day, especially when you share a space with others.
Getting tested for Coronavirus (COVID-19)
Guidance on coronavirus testing, including who is eligible for a test, how to get tested and the different types of test available is available on the Government's website.
Face masks - when to wear one
From 27 January 2022, face coverings are no longer required by law in most indoor public spaces and on public transport, including buses, trains and taxis.
Face coverings are not required in hospitality venues where food and drinks are consumed, such as pubs and cafes, during exercise, such as in the gym, or when dancing, such as in a nightclub.
In indoor settings where face masks are not a legal requirement, it is still recommended that you wear one in enclosed or crowded spaces where you might come into contact with people you might not normally meet.
COVID-19 vaccines: What you need to know
Healthwatch Haringey look at what you need to know about the COVID-19 vaccination programme including all the facts, how you will know when it's your turn, where to go, and why it's important.
How to avoid catching or spreading germs
Do:
Cover your mouth and nose with a tissue or your sleeve (not your hands) when you cough or sneeze.

Put used tissues in the bin straight away.

Wash your hands with soap and water often, and for 20 seconds – use hand sanitiser gel if soap and water are not available.

Try to avoid close contact with people who are unwell.
Don't:
Do not touch your eyes, nose or mouth if your hands are not clean.
Information in different languages
Various leaflets, publications, audio files and videos are available in different languages, along with information for migrants living in the UK. By using the button below, you will be taken to the Mayor of London's website where this information is held.
Advice for people at high risk
The guidance for the clinically extremely vulnerable is that shielding has been paused. To find out what this means, click the button below.
In the event of a local lockdown, see the information on the government site and visit your local authority's website for further guidance.
If you're clinically extremely vulnerable, you are advised not to enter any area where shielding advice is in place.
Further information
NHS England had produced a list of common questions about coronavirus, covering advice for you and your family, how it's caught and spread, prevention, self-isolation, testing and treatment and foreign travel. 
Other places for information:
Treatment for coronavirus
There is currently no specific treatment for coronavirus.
Antibiotics do not help, as they do not work against viruses.
Treatment aims to relieve the symptoms while your body fights the illness.
You'll need to stay in isolation, away from other people, until you have recovered.