Improving mental and physical wellbeing through green skills
Growing Together is a six-week social prescribing program that aims to improve wellbeing through supporting participants to develop their green skills.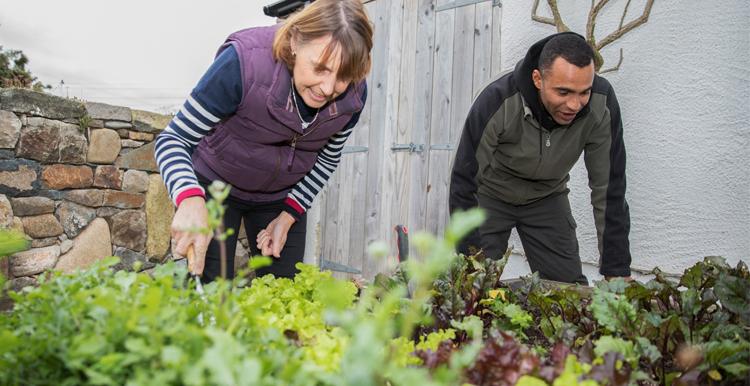 From 19th September, Black Rootz, in partnership with Public Voice and Reach and Connect, will be delivering the Growing Together program.  
Growing Together, a six-week social prescribing pilot program taking place at Wolves Lane Centre, will build confidence and enhance the emotional and physical wellbeing of participants from in and around Haringey. Participants will develop green skills, while growing their own food and developing their knowledge of healthy eating habits.
Black Rootz is the first multigenerational, Black-led growing project in the UK, where the older generation share their expertise on growing whilst also supporting youth engagement in their area. 
The program will be delivered through a combination of health and wellbeing workshops and community gardening. It aims to help people with health problems to feel better and make friends and will be flexible to the needs of participants by maintaining a person-centred approach. 
This program is part of the Eat Wood Green Project. Co-designed between Black Rootz and Wolves Lane Centre, the Eat Wood Green Project delivers local 'green skills' social impact sessions, as well as creating a new community garden and food growing space. 
If you would like to find out more or register your interest, please contact: 
Eat Wood Green Project  eatwoodgreen@ubele.org 
OR 
Education Officer at Wolves Lane Centre education@wolveslane.org