Haringey Reach and Connect service launches
Esther Rantzen's Silver Line charity joins Haringey organisations to fight loneliness and isolation amongst over 50s in the borough.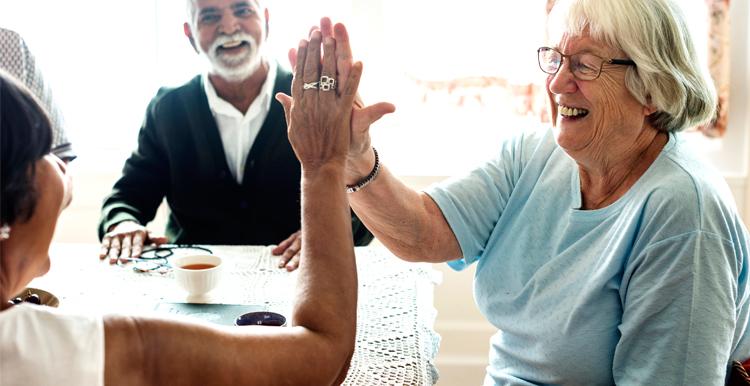 Older people are the fastest-growing group in society and there are more over 50s in Haringey than ever before, with many feeling lonely and isolated.
Haringey Reach and Connect is a new, innovative multi-agency service which brings together The Silver Line, Mind in Haringey, Public Voice, HAIL/Vibrance, Wise Thoughts and the Haringey Over 50s Forum to support Haringey residents who are 50+, at risk of social isolation or who have suffered a recent life event that threatens their wellbeing and independence.
The service, which launched on 24th October 2019, will be delivered across Haringey by eight 'Community Connectors' providing information, guidance and support to enable local people over 50 to live better lives and build skills, friendship, networks and confidence to achieve their goals. It will be backed up by a 24 hour help and support line, a telephone friendship offer and an information and advice based website.
 
Cllr Sarah James, Cabinet Member for Adults and Health, said:
I'm delighted to be launching Haringey Reach and Connect. We know that older people often struggle to remain independent because they feel disconnected, lonely and unsure of where they can seek help. This service will help combat that. The partnership approach will ensure older people from a variety of backgrounds, experiences and identities can access support that's right for them, from local organisations they know and trust.

Haringey's administration is committed to ensuring that vulnerable older people have access to high quality support that enables them to remain independent, active and healthy for as long as possible. Haringey Reach and Connect will be an important part of that.
 
Sophie Andrews OBE, CEO of The Silver Line, said:
The Silver Line is delighted to be part of the Reach and Connect initiative, helping to inform and empower local people in Haringey and create a stronger community. As a charity dedicated to tackling loneliness and social isolation, we recognise how important it is to ensure that people are given the confidence and support to access local services and take a more active role in their communities. We are proud to be involved in this collaborative effort and we hope that together we can achieve real, lasting change for over 50s in Haringey.
The service was launched at an event at Haringey Civic Centre on Thursday 24th October. Speakers included, Councillor Sarah James - Cabinet Member for Adults and Health, Sharon Grant OBE - Chair of Public Voice, and Maureen Johnston - The Silver Line.
Haringey Reach and Connect 
020 3196 1905