Our new LGBTQIA social gets off to a flying start!
At the end of March Haringey Reach and Connect ran its first social for LGBTQIA over-50s at The Antwerp Arms in Bruce Grove.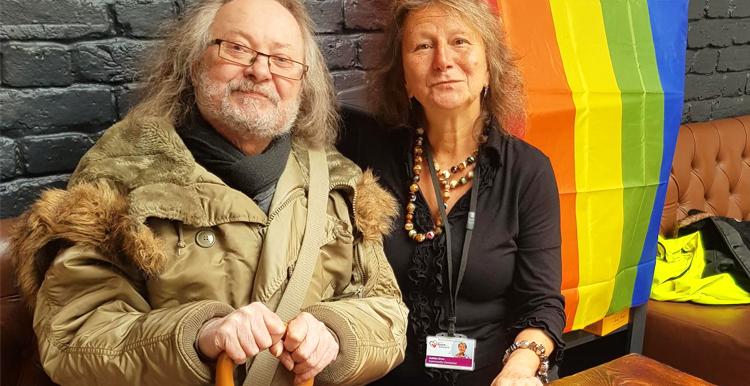 Our aim is to create a regular space each month for people to come together, socialise and perhaps try something new in a welcoming environment.  
In March, we were fortunate enough to be joined by Carol Hebbs, a walk leader from 'T on the Green' who led us on a fantastic heritage walk of Bruce Castle Park, with many fascinating stories about the rich gay life of Haringey.
After the walk, the attendees gathered back inside the pub where we continued to discuss the history of activism and radical change in the borough over coffee and cake.
Many of the group had themselves attended marches around Section 28 or benefited from legislative changes like Equal Marriage.
Everyone agreed that this was a great first social and we look forward to meeting again at the Antwerp Arms on a monthly basis. Our regular slot will be from 1.30pm to 3.30pm on the last Thursday of each month.